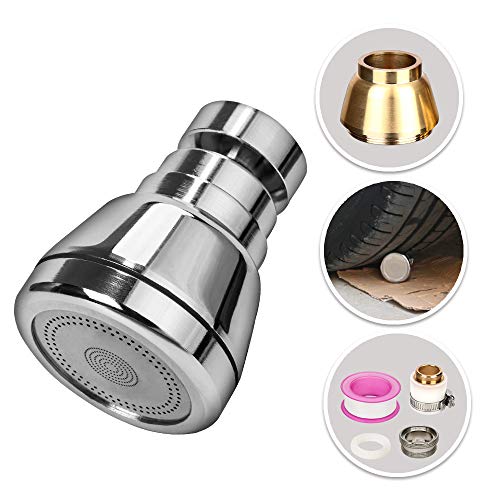 Swivel Kitchen Sink Faucet Aerator, Solid Copper Spray Replacement Head(No Water Leakage)
Syncwire
What we're looking for
Anyone interested
Product details
[FEATURE] Full copper sprayer head with 3-water flow. Make the faucet aerator firmer than others and no water leakage. Superior swivel sprayer you can buy for you kitchen. [MATERIAL] Full copper nozzle head + stainless steel outlet panel. Sprayer head has thickened to improve the performance in oxidation and corrosion resistant. Allows you to use longer. [CONVENIENT] Removable bubbler, easy to remove and clean, effectively prevent the water hole being blocked by impurities in water. You can direct install without tools and done in seconds. [360℃ MOTION SINK SPRAYER] Makes washing dishes and cleaning up so much easier. [SAVE ENERGY] Fits 99% standard round taps with M22 external thread and internal thread M24. Water saving 50% (compared with standard bubbler).
Product link
https://www.rebatest.com/Product/ProductDetails/30290.html?me=1&rebatestid=4692
Want to enter this campaign?
Offered by Swivel Kitchen Sink Faucet Aerator, Solid Copper Spray Replacement Head(No Water Leakage)
Deliverable
Instagrammers will post to their feed:
1 time
Usernames to @mention:
@rebatest_official
Hashtags to #mention:
N/A
Accounts to tag in Photo:
@rebatest_official
Notes
N/A