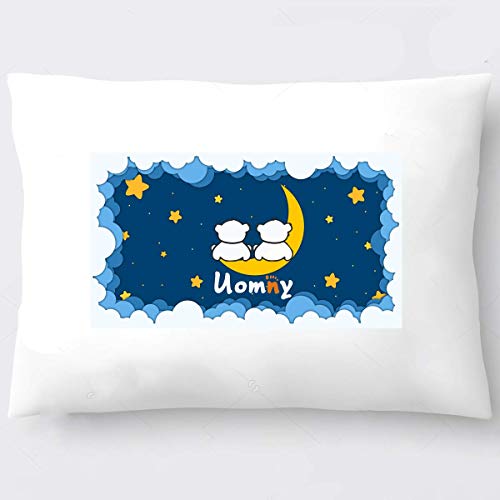 Kids Toddler Pillow 100% Pearl Cotton Machine Washable Baby 1 Pack Pillow 13" x 18"Baby Pillows for Sleeping Toddlers
Syncwire
What we're looking for
Anyone interested
Product details
【 THE BEST TODDLER PILLOW MATERIAL】:our product is made by 100% cotton and it is the most healthy, breathable lightweight fabric, which is gentle to the touch and your baby delicate skin ,Naturally hypoallergenic cotton is very safe for sensitive skin of babies. Super Soft cozy and breathable feature offers toddlers and babies a good sleep and daily rest 【TODDLER PILLOW SIZE】: 1x Pillow(13"x18")Fits for 100% Cotton Pillowslip Case Fits Pillows sizesd 13x18, also fits 12x16 (loose fit) Toddler Pillowcases and Travel Pillows. Great for Night sleep and Travelings. 【DESIGNED FOR KIDS】:Travel pillows for kids gives the best support for the toddler's spine while supporting their little necks and heads; designed and recommended by chiropractors, it provides a deeper and more restful sleep for your child; It works great in cribs or beds, at daycare or the babysitter or grandparents' house, or when traveling in your car, and on airplanes, trains, etc 【TODDLER PILLOW WASHING CARE INSTRUCTIONS]:Machine wash cold, gentle cycle, tumble dry at low temperature, cool iron if needed. Do not bleach. Material gets softer after each wash tumble dry low for best results. 【TODDLER PILLOW Warranty】: 100% SATISFACTION GUARANTEE: We are so confident in the quality of our product that we offer a 30-day satisfaction guarantee! If you find our products have quality problem, simply contact us and we will solve your problem.
Product link
https://www.rebatest.com/Product/ProductDetails/26629.html?melody=1&rebatestid=2006
Want to enter this campaign?
Offered by Kids Toddler Pillow 100% Pearl Cotton Machine Washable Baby 1 Pack Pillow 13" x 18"Baby Pillows for Sleeping Toddlers
Deliverable
Instagrammers will post to their feed:
1 time
Usernames to @mention:
@rebatest_official
Hashtags to #mention:
N/A
Accounts to tag in Photo:
@rebatest_official
Notes
N/A