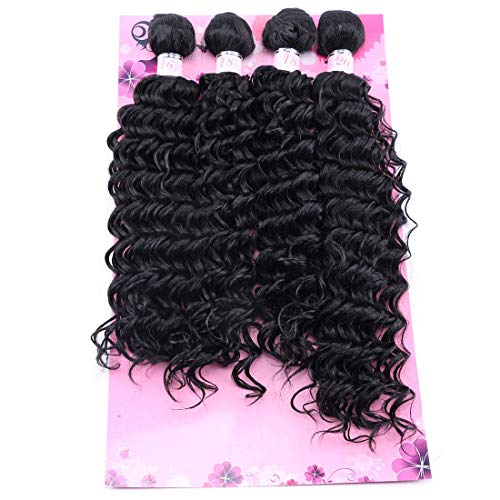 FRELYN Deep Wave Curly Synthetic Hair Weave Extensions 4 Bundles Black Color High Temperature Heat Resistant Fiber
JOVS
What we're looking for
Anyone interested
Product details
One pack solution: This synthetic hair weave one pack is enough to do a full head style. About length: 16 18 20 inches hair bundles are the stretched length. About Weight: The deep wave bundles are 70grams/bundle. There's 4 bundles in one package. About material: High temperature heat resistant fiber synthetic hair. Can be straightened within 360 degree(Fahrenheit), soft as human hair, and also very natural. 100% MONEY BACK GUARANTEE. Our items have inventory in the Amazon's warehouse in USA and your order will be fulfilled by Amazon. Amazon offers the RETURN or EXCHANGE service. If you have any problem during using our hair extensions, please contact us. We will reply you within 24 hours.
Product link
https://www.rebatest.com/Product/ProductDetails/27382.html?melody=1&rebatestid=2566
Want to enter this campaign?
Offered by FRELYN Deep Wave Curly Synthetic Hair Weave Extensions 4 Bundles Black Color High Temperature Heat Resistant Fiber
Deliverable
Instagrammers will post to their feed:
1 time
Usernames to @mention:
@rebatest_official
Hashtags to #mention:
N/A
Accounts to tag in Photo:
@rebatest_official
Notes
N/A