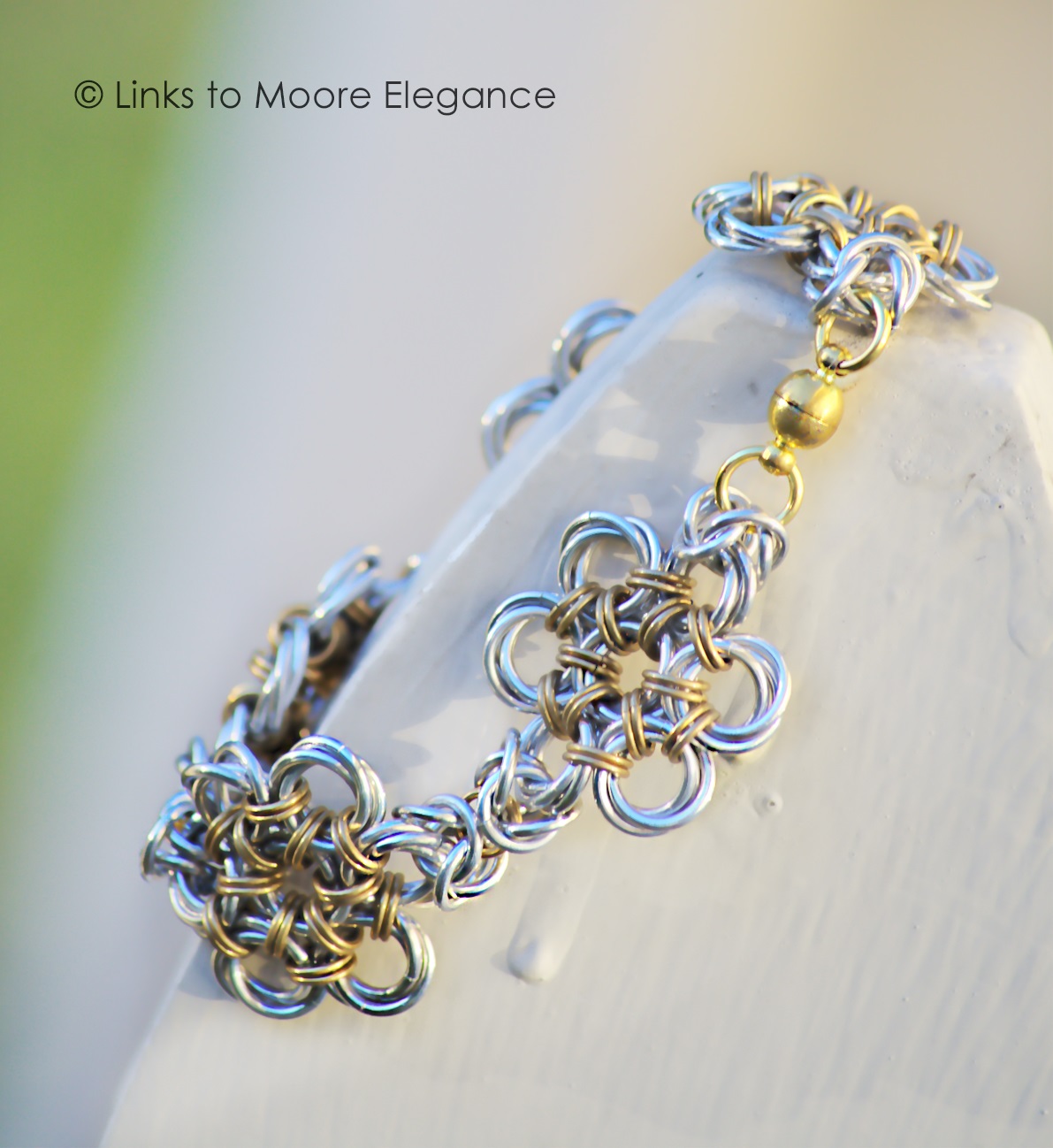 Flowery Aluminum and Brass Chainmaille Chain Bracelet
Links to Moore Elegance
What we're looking for
Someone stylish and fashionable willing to include my bracelet in their photos to share with their large following. I am looking for someone who frequently posts photos of their hands for shots like nail polish, watches, or bracelets to have my own bracelet beside. I'm looking for a more modest and conservative model who takes consistent syled photos for my work to blend in with. Must be based in US.
Product details
Handcrafted aluminum and brass chainmaille flower bracelet. Each ring has been individually linked together using only pliers. This delicate weaving process is inspired by the techniques and patterns medieval knights would use in making armor, but done with a modern twist and for a more fashionable statement.
Product link
https://www.etsy.com/listing/209935354/bracelet-floral-chainmaille-aluminum-and
Want to enter this campaign?
Offered by Flowery Aluminum and Brass Chainmaille Chain Bracelet
Deliverable
Instagrammers will post to their feed:
1 time
Usernames to @mention:
@linkstomooreelegance
Hashtags to #mention:
#chainmaille,#linkstomooreelegance
Accounts to tag in Photo:
@linkstomooreelegance
Notes
Looking forward to work with you! I'm hoping to keep the bracelet as natural and as true to life as possible. Feel free to edit the brightness and filters as you typically do in your feed, but I do want followers to see the exact colors of the bracelet as they are in real life. I am only willing to work through an exchange of product. You get a free bracelet!