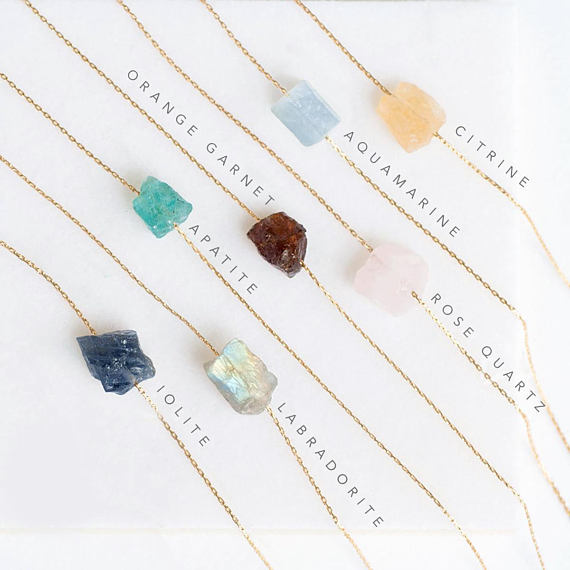 Raw Gemstone Necklace
Delezhen
What we're looking for
We are looking for free-spirited Instagrammers with a love for jewelry and an interest in fashion, especially bohemian fashion! Photography skills & an interest in gemstones/crystals are a plus. We are looking for photos of influencers wearing our pieces as well as stylized product shots. If you are a good fit we are happy to work with you regardless of location - we ship worldwide!
Product details
Hi! We are Delezhen, a handmade jewelry studio in Boston and the largest Etsy shop on the East Coast! We are in the midst of launching our spring marketing campaigns and promoting our raw gemstone thread-thru necklaces. This necklace features a dainty, rough natural gemstone threaded on a 14k Gold Filled, Sterling Silver, or 14k Rose Gold Filled chain. Available in 11 different stones in the length of your choice!
Product link
https://www.etsy.com/listing/592442585/natural-gemstone-necklace-healing?ref=shop_home_active_14
Want to enter this campaign?
Offered by Raw Gemstone Necklace
Deliverable
Instagrammers will post to their feed:
1 time
Usernames to @mention:
@delezhen
Hashtags to #mention:
#delezhen
Accounts to tag in Photo:
@delezhen
Notes
N/A